Strategy-Driven Execution Management
Sounds like a mouthful, doesn't it? Well, let's break it down. You create your organizational strategy for the year and define the goals and objectives that align with it. Individuals are assigned the goals that they have to meet, and then they get on with their daily business.
The end of the year rolls around, and everyone's frantically retrieving their list of goals for the year. The year-end review occurs and you find some goals were accomplished by happen stance or default but others have fallen by the wayside.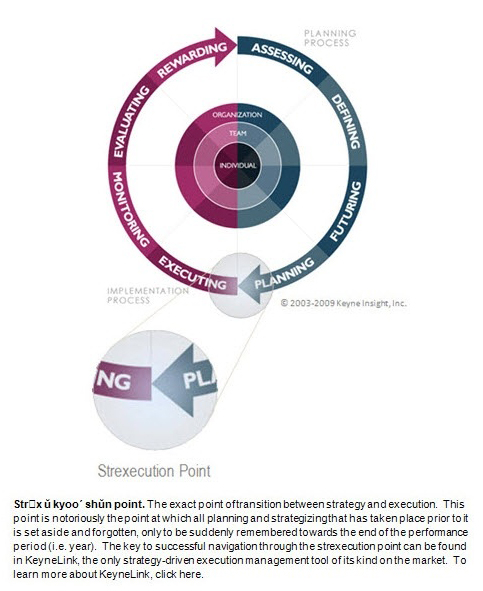 The result? Your planning process was great but the execution was non-existent.
The problem? That huge gap that exists between strategizing and executing - the "strexecution" point. That's where KeyneLink comes in. It builds a bridge between planning and implementation and helps you manage the execution of your strategy, thus: strategy-driven execution management.
Subscribe to Accountability Matters.

I just wanted you to know that working with you and your team has been incredibly valuable to the Yale New Haven Health System and to me personally. The Ruhmann Associates programs, surveys and one-on-one coaching have had a real and sustainable positive influence on me and many of our executives by assisting us with our own personal development and management interactions.
James Staten
Executive Vice President
Corporate & Financial Services
Yale New Haven Health System