Who We Are
Ruhmann Associates is a business consulting firm dedicated to developing the leadership potential of individuals and organizations. We mentor and coach C-Suite Executives, Physician Leaders and Emerging Leaders.
We help organizations grow to be outstanding organizations by:
Making better hiring and promotion decisions
Building teams with a shared vision and values
Maximizing individual performance by growing leaders, not just managers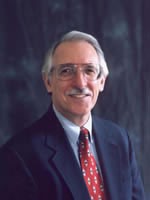 Rich Ruhmann, President
Rich Ruhmann, founding president, has more than twenty-five years of experience in organizational development, human resource consulting, leadership development, and personnel management. He has a diverse background having consulted with industry/manufacturing and service organizations, as well as education and governmental organizations.
Rich completed his Masters Degree in Psychology and Education from Kansas State College at Pittsburg, Kansas. He taught leadership at the US Army Service Schools, was the Senior Organization Development Consultant to the Commanders of the XVIII Airborne Corps and 82nd Airborne Division before retiring in 1983. Rich studied under Dr. Jim Farr, one of the leading pioneers in the field of leadership and organizational development, from 1983 until Dr. Farr's death in 1999. Dr. Farr was the first director of the Center for Creative Leadership and president of Farr Associates for more than 40 years.
Rich has continued to seek out the most effective tools available to assist leaders and managers in the realization of their full potential. Certificates and certifications received include:
Certificate of Achievement from the Advanced Study of the DNA of Competencies
Certified Professional Behavioral Analyst (CPBA)
Certified Professional Values Analyst (CPVA)
Certified in Path of Dialogue®
Certified to Administer and Interpret Benchmarks®
Certified in the Administration and Interpretation of Myers Briggs and FIRO-B
Certified in Transactional Analysis Personality Adaptations
Certified Personal Coach for Executives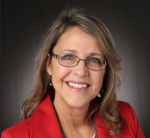 Sharon Hickman, Senior Consultant
Sharon Hickman joined Ruhmann Associates, LLC in October 2007. She has 12 years of experience in coaching and mentoring Teams and Executives. She specializes in helping her clients build solid teams at every level of their organization.
Her greatest joy is helping her clients create an environment where the staff is aligned and departments function in a seamless manner, which enhances a culture of respect and personal accountability within their organization.
Sharon is a graduate from North Carolina State University with a Business Associates degree in Business Managment and Marketing. She moved to West Des Moines, Iowa, where she began a career in banking. After moving to South Charleston, West Virginia she began working with Pitney Bowes selling typewriters and copiers. Additional moves included Chicago, Illinois and back to Raleigh, North Carolina. Once back, she attended a Self Awareness workshop at Farr Associates in Greensboro, North Carolina and later studied under Jim Farr in a year-long leadership program. Sharon worked at Professional Mail Services as their marketing and sales representative. During that time she opened and managed a branch in Greenville, NC. Her career path changed from direct mail marketing to selling radio advertising with WDLX in Little Washington, NC where she was consistently one of the top 3 sales representatives. After 4 years she wanted to return to Raleigh and was hired by WPTF. Upon having her second child, she decided to be a stay at home Mom. When Sharon returned to the workforce she was fortunate enough to cross paths with Rich Ruhmann and began her path to Team Development and Leadership Coaching.
At Ruhmann Associates, we work diligently to ensure that we have the best tools available on the market to help our clients maximize the potential of their people and their organizations. Her interest, enthusiasm and quest for knowledge necessary to best serve our clients have spurred her to achieve the following:
Certified DISC Model Train-The-Trainer™
Certified Global Models and Benchmarking™
Certified Values Model Train-The-Trainer™
Compass Suite DISC, PASSIONS and Judgment Feedback and Training
Certified in Personality Adaptations - Southeast Institute for Group and Family Therapy
Certified in Transactional Analysis - Southeast Institute for Group and Family Therapy
Currently achieving certification in Leading with Emotional Intelligence
She continues to grow and develop her understanding of the assessments tools and processes to provide the best service for her clients!
Subscribe to Accountability Matters.

In my 20 plus years experience in executive education, most development programs focus on the acquisition of organizational knowledge, operational systems, and business tools. Little time is devoted the leader's self discovery. Ironically, the greatest programmatic impact I have personally experienced, and witnessed, has been through the exploration of the impact of self on the leadership role. Rich Ruhmann does a masterful job of guiding even the brightest and most skeptical leaders through a process where they come face to face with the ways in which they sabotage their own efforts. And importantly, Rich helps leaders draw on their unique strengths to improve their effectiveness. Significantly improved partnerships across disciplines, more authentic relationships with subordinates, clearer communication, and more deliberate team decision-making are some of the visible successes of Rich's work across the Yale New Haven Health System.
Dr. Michael Pepe
VP and Executive Director, Institute for Excellence
Yale New Haven Hospital